Perfect World Mobile, published by a Chinese video game developer, is a MMORPG with distinctive Chinese features. From unique storyline, to giant monsters and beautiful characters, Perfect World Mobile creates a charming world for its players. As Perfect World Mobile becomes more and more popular, we find that many players want to run this game on their computers for better gaming experience. Thus, here is a simple guide about how to play Perfect World Mobile on your computer.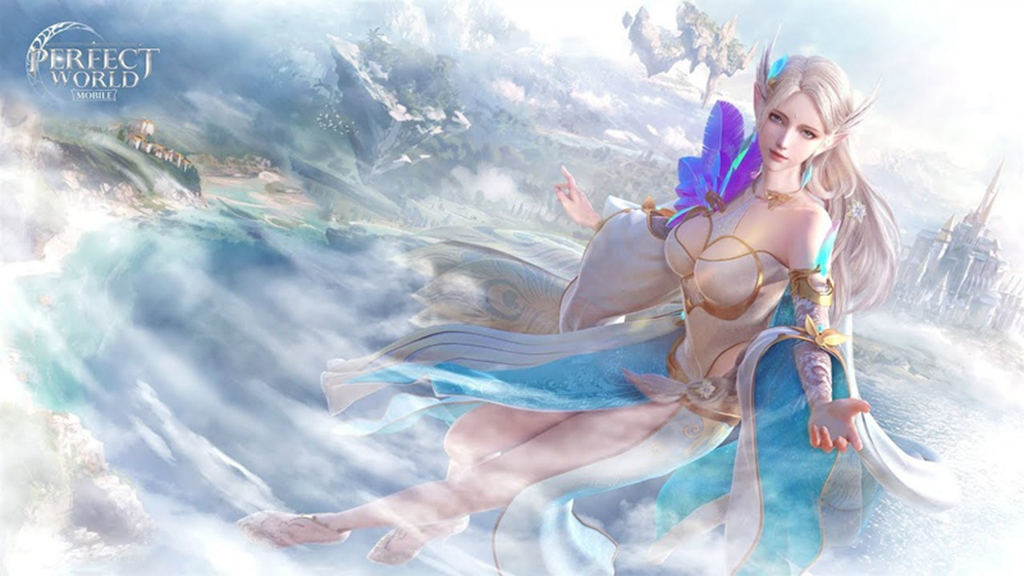 How to Play Perfect World Mobile on PC with LDPlayer
Now, we will offer you a simple guide about how to run Perfect World Mobile with LDPlayer on your computer. LDPlayer is definitely a safe Android emulator for Perfect World Mobile. We guarantee that it will not cause any harm to your computer and your game account.

STEP 1: Click the Download button up there to download LDPlayer and run the installer.
STEP 2: Open the installer to complete the setup. Then run LDPlayer on desktop.
STEP 3: Go to the search bar and search for Perfect World Mobile.
STEP 4: Click Install icon to download it from Google Play or choose Local Install.
STEP 5: Follow the on-screen instructions to finish the installation of Perfect World Mobile.
STEP 6: Once installation completes, click the Perfect World icon to launch the game
When you are all done, enjoy playing Perfect World Mobile with LDPlayer on computer!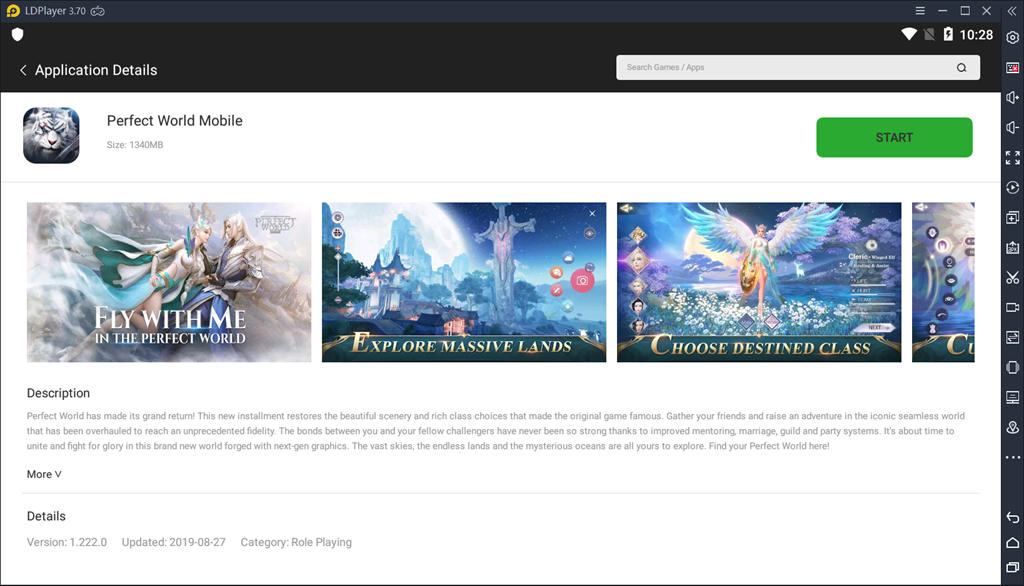 Advantages of Using LDPlayer to Play Perfect World Mobile on PC
Smoother Control with Keyboard and Mouse
There are many funny NPCs, mythical creatures and game systems in the world of Perfect World. With LDPlayer, you can explore this beautiful and magical world using keyboard and mouse. Especially the keyboard mapping of LDPlayer will provide you more suitable and smoother gaming experience.
What's more, you can set your custom keyboard mapping if you are dissatisfied with the default key setting. Refer to this article: How to Use Keyboard Mapping if you want to learn more details about keyboard mapping on LDPlayer.
Better Visual Experience with Larger Screen
One of the most attractive features of this game is the high-quality design of game characters and scenes. You will be placed in an ancient world with vast skies, endless lands and mysterious oceans. Compared to the small screen on mobile device, you can truly enjoy these splendid scenes with large screen if you choose to play this game by using emulator on PC.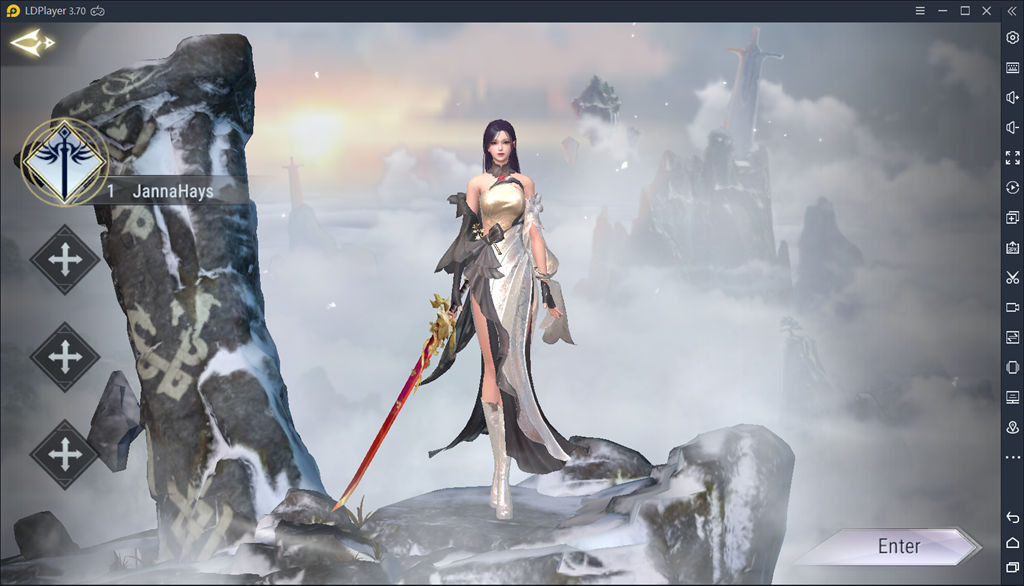 Log in Multiple Game Accounts Online Simultaneously
In Perfect World Mobile, you can rapidly upgrade your characters and equipment through challenging the Dungeons. For gaining as many resources as possible, you can log in multiple accounts simultaneously to build your own team and enter the Dungeons.
LDPlayer has developed a built-in tool called LDMultiplayer, which can enable you to launch multiple LDPlayer instances, log in several game accounts at the same time. You can learn more details about LDMultiplayer through this article: How to Use LDMultiplayer Tool.
4 Extra Tips for Perfect World Mobile Beginner
1. Learn About Different Races
Character creation is one of the most important steps in every MMORPG. There are 3 races in Perfect World: The Human, the Untamed, and the Winged Elf. You should learn about these races carefully before you choose them. The race will decide your gameplay in Perfect World. However, with LDMultiplayer, you can log in multiply accounts to experience varied races simultaneously.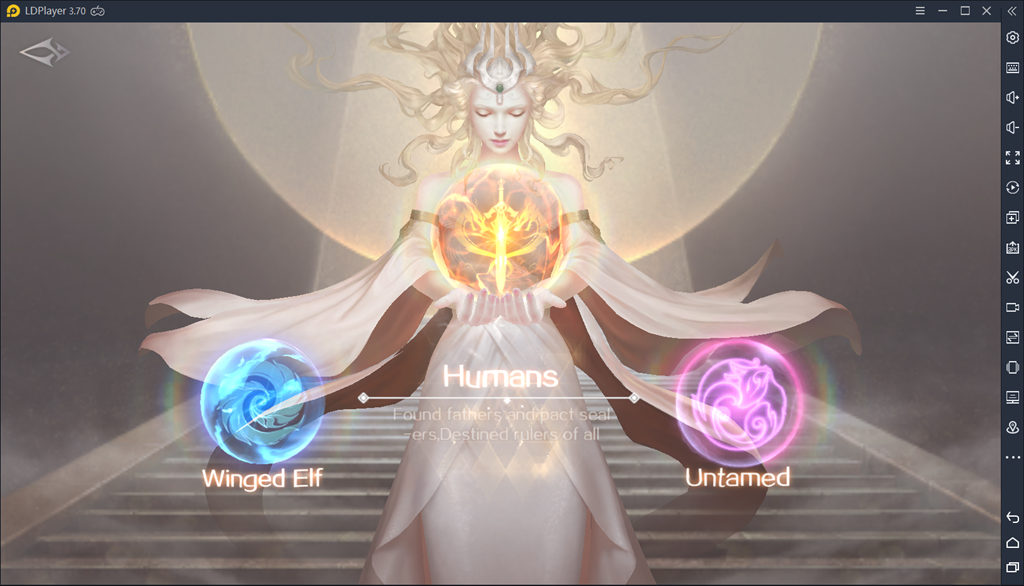 2. Make Your Character Stronger
As other MMORPG, after you have selected your character, you need to follow the missions the game gives you to upgrade your character. What's more, you can enter the Dungeons to get more experience. LDPlayer will help you advance this process more conveniently and keep you away from the concerns about the durability of mobile device.
3. Know the Skills Systems
There are many ways to improve your character in Perfect World. One of the most powerful ways is through the Skill system. Usually, there are three different categories for your skills: Base, Inspired, and Attuned. You can upgrade your skills in the skills menu when your character reaches a high enough level.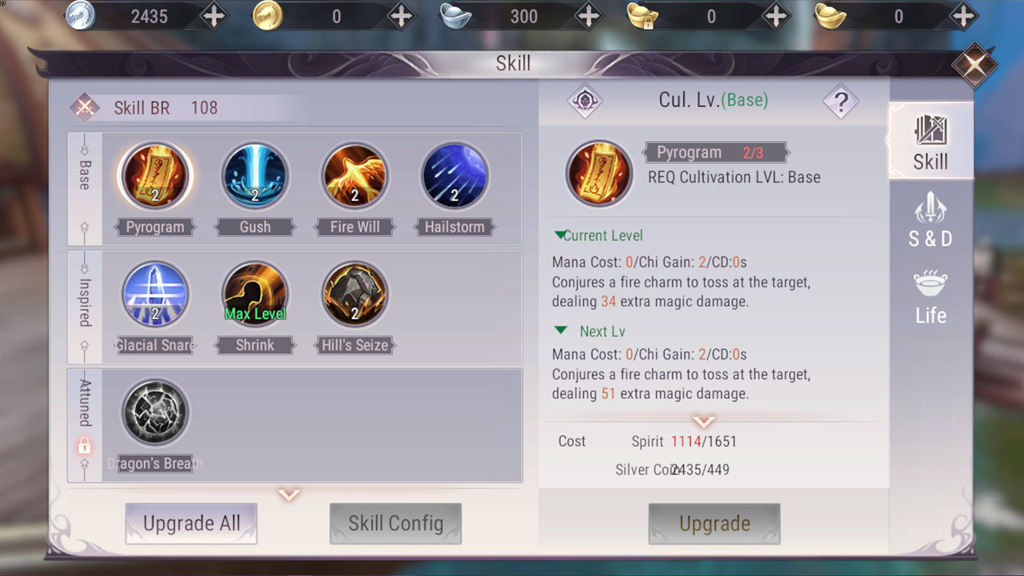 4. Utilize the Guild System
Generally, Guild is one of the cores of MMORPG. You can progress and have fun with those people who shared the same goals with you. In Perfect World Mobile, you can also get some particular rewards if you insist on donating supplies to your Guild. With the Guild, you have chance to challenge those stronger beasts for collecting rare items.
Conclusion
LDPlayer is a very useful tool that can help you play Perfect World Mobile on your large screen computer. Now, you can stably and smoothly run not only Perfect World Mobile but also other MMORPG such as Lineage2: Revolution, Lumia Saga, etc, on your computer. If you have any concerns or questions about the emulator or content, you can always contact LDPlayer through Facebook or Reddit.